Created in 2000 by Doug Ashe of Ashe | Broussard | Weinzettle, Celebrate Architecture has welcomed over 70 internationally recognized architects to Baton Rouge, Louisiana for a one-day design symposium. Each year over 300 architects and students have the opportunity to see the work and learn about the design process of leading architects from around the world. Through Doug's leadership, AIA Louisiana was able to establish the Celebrate Architecture Scholarship Program, which awards a total of $6,000 to selected students at each of the schools of architecture in Louisiana.

Rome Office was honored to take on the role of organizing and hosting Celebrate Architecture for AIA Louisiana. Our mission is to continue the tradition of bringing the world's leading architects to Louisiana to share their work and discuss current trends of practice.

---
Celebrate Architecture 2023, Leading Time


Operating in a profession built around planning, scheduling, and projecting the outcome of projects years in advance, architects are naturally inclined to be optimistic and forward-thinking. The speakers at Celebrate Architecture 2023 possess an outsized interest in interrogating their roles in the construction of the future. Generating novel, and often unexpected, relationships in their work, it appears as though OMA and SO-IL are setting precedents more often than referencing them. The recent Guggenheim exhibition "Countryside: The Future," curated by OMA's founder Rem Koolhaas, exemplifies the investigatory process that the office undergoes while evaluating the broader contextual impact of the practice's historically metropolitan focus. Likewise, the enigmatic leading statement in SO-IL's bio, "we produce future culture," should emphasize the easily overlooked truth that what is shaped today influences the behaviors of tomorrow. LA Tech's Will Doss explores the role of technology as an investigator and mediator in new procedural methods for project development. CA23: Leading Time features speakers engaged in the practice of holding the future front-of-mind, and asks that attendees do the same.


CA 2023 Speakers
Shohei Shigematsu
MA is a leading international partnership practicing architecture, urbanism and cultural analysis. Shohei Shigematsu leads the firm's diverse portfolio of projects, spanning typologies and scale. Sho's cultural projects currently in progress include a museum expansion for the New Museum in New York City; a holistic campus renovation and new building for the Buffalo AKG Art Museum, New York; a new arts center with a theater and concert hall for University of Illinois at Chicago; and an underwater sculpture park and sculpture for the ReefLine in Miami Beach. His engagements in the arts include collaborations with multiple artists, including Cai Guo-Qiang, Marina Abramovic, and Taryn Simon. Sho's work in fashion ranges from branding and flagships to exhibition and scenography—from Coach Omotesando flagship and intervention for Tiffany & Co.'s 5th Avenue Landmark in New York, to exhibition design for the Met Costume Institute and scenography for Dior retrospectives. His works in Japan include Tenjin Business Center in Fukuoka and OMA's first tower in Tokyo. Sho has been a visiting professor at Cornell AAP, Harvard GSD, and Columbia University GSAPP. He is currently a professor at Kyushu University and Director of BeCAT (Built Environment Center with Art & Technology).
Florian Idenburg
SO-IL

SO – IL is an internationally-recognized architecture and design firm based in New York. Florian Idenburg is a Dutch architect with over two decades of professional experience. After learning the ropes in Amsterdam and Tokyo, he founded SO–IL in 2008 together with Jing Liu. His years of working in cross-cultural settings make Florian a thoughtful and collaborative partner. With a joyous demeanor, he pursues innovation through working together. He has a particularly strong background in institutional spaces, leading the office on projects as the Manetti Shrem Museum of Art at UC Davis as well as Amant in Brooklyn. His strength lies in generating imaginative ideas and transforming those into real-world spaces and objects. Idenburg has a strong intuition for the orchestration of form, material, and light, and enjoys developing projects to a level where those elements become places for people to experience and use. He combines a hands-on approach with a theoretical drive, sharing this creative spirit with clients, collaborators, and students. A frequent speaker at institutions around the world, he has taught at Harvard, MIT, Columbia, and Princeton University and is currently a Professor of Practice at Cornell University. In 2010, Idenburg received the Charlotte Köhler Prize from the Prince Bernhard Culture Fund.

Will Doss
Louisiana Tech

Will Doss is an Assistant Professor of Architecture at Louisiana Tech University's School of Design. Prior to joining the faculty in 2019, he worked as the Lead Designer at a small architecture firm in Plano, Texas, where he was responsible for a diverse range of projects. Since joining Louisiana Tech, Mr. Doss has led classes from first-year to fourth-year studios, as well as special topic theory courses. He is also a part of the newly-formed Digital Track studios, where he focuses on innovation in design methodology through employing new technologies and theoretical frameworks. Mr. Doss is dedicated to fostering interdisciplinary connections between the architecture program and other academic and professional areas. He has successfully completed collaborative Digital Track studios with the Interior Design and Game Design programs at Louisiana Tech. Using computational strategies and virtual and augmented reality hardware encourages a multiscalar process that critically addresses the nature of contemporary production and interaction. His research into projects that utilize computational strategies and multidisciplinary partnerships offers students in the northern region of Louisiana the opportunity to explore architecture beyond the regional vernacular and traditional production methods.
CA 2023 Program
---
Celebrate Architecture 2022, Material Matters


The symposium, titled Material Matters, features speakers whose work reflects varied—yet highly complementary—approaches to material mastery in architecture, though an alternative title for this year's symposium might just as well be Uncertainty. A slow recovery from the latest variant of SARS-CoV-2 has made it possible for us to gather in person for this event, but future impacts on our projects, and the people for which they are intended, are far from predictable. For many architecture offices in the United States, the pandemic necessitated a dispersed workforce that took advantage of digital communication and cloud storage to operate remotely. However, as a discipline which is inherently physical in nature, the reality of material shortages, excessive lead times, and price hikes were felt harshly and universally. Gallows humor among architects abounded in the vein of: if you want to take your date somewhere expensive, take them to a lumber yard.

Early diagnoses blame these woes on the confluence of a diminished construction workforce with an oversized reliance on global supply chains. When the smallest projects and practices have come to rely upon the most protracted systems for their success, a missing link in the chain can prove to be detrimental without an alternative. While each speaker will no doubt highlight how their practices have had to adapt to the same series of global events, their bodies of work in a variety of highly localized contexts, scales and modalities will inform the future of that alternative practice for all.


CA 2022 Speakers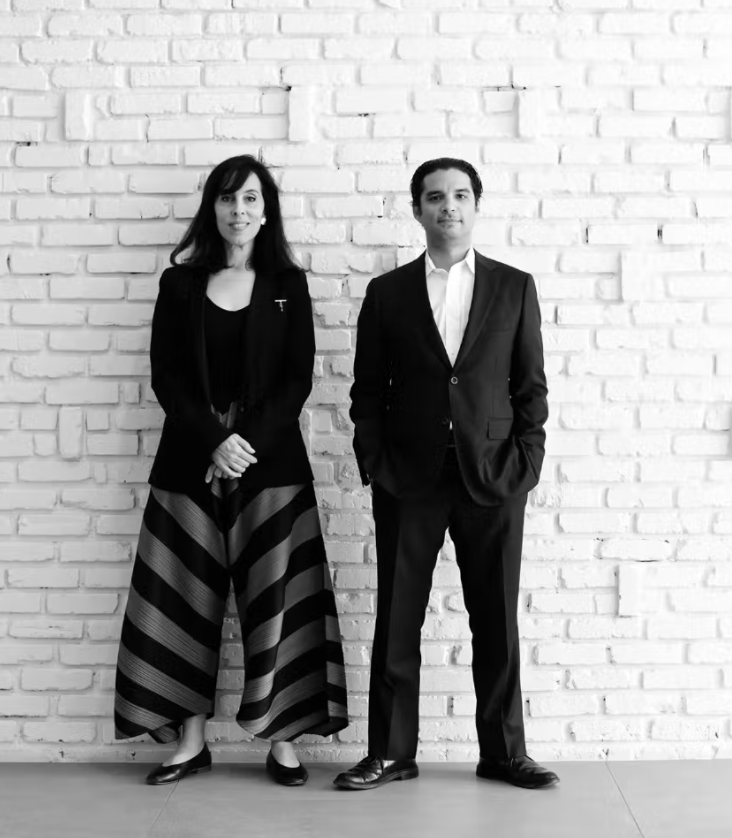 Carie Penabad, Adib Cúre
A Miami-based architecture and design firm led by Carie Penabad and Adib Cúre, insisting on the importance of architecture and the design of the city as a singular investigation where inquiry and realization, poetry and practicality, history and invention are inextricably linked. Parallel to their design practice, they have engaged in teaching, writing and research. They are currently Professors at the University of Miami School of Architecture and have taught at Northeastern University, Boston Architectural Center, and most recently Yale University as the Louis I. Kahn Visiting Assistant Professors of Architectural Design.
Wonne Ickx
PRODUCTORA

Wonne Ickx is a cofounder of PRODUCTORA, an award winning architecture studio, and of LIGA–Space for Architecture, an independent platform that promotes Latin American Architecture, both based in Mexico City. He has taught architecture at Harvard, IIT, UCLA, RICE, Princeton, Columbia and several universities in Mexico. PRODUCTORA´s work is distinguished by an interest in precise geometries, the production of clearly legible projects with limited gestures and the search for timeless buildings in their material and spatial resolutions.

Kris Palagi
Palagi Made, LSU School of Architecture

Kris Palagi is an assistant professor at Louisiana State University's School of Architecture, whose professional work, pedagogical approach, and creative research align through various scales of design-build projects. His pedagogy and research into fabric formwork for cast-in-place concrete walls have been recognized at National and International architecture conferences, such as the National Conference on the Beginning Design Student (NCBDS), the Building Technologies Educator's Society (BTES), Sustainable Architecture International (S_Arch), and the Architectural Research Center Consortium (ARCC).
CA 2022 Program
---
Celebrate Architecture 2021, Architecture For All


In the year since this event was postponed, a global pandemic has greatly altered the way that we experience social and domestic space. In many ways, recent events have also opened the eyes of the architectural profession to its greatest deficiencies: an inability to provide an adequate supply of affordable housing, a lack of office space that promotes worker health and wellbeing, and a need for structures that can adapt to more and more frequent natural disasters. Though daunting, these deficiencies are not cause for pause, but action. We have also seen one of the largest social movements in the history of the United States for racial justice, new environmental policy, and access to medical care. As the stewards of the built environment, and protectors of the health, safety, and welfare of the public, architects must begin to take greater social responsibility into account. The speakers for Celebrate Architecture 2021 each explore how architects can adopt and promote social agendas that benefit under-served communities while approaching experiential and environmental requirements across climates, cultures, and project types.


CA 2021 Speakers
Alan Ricks
Alan Ricks is a Founding Principal and the Chief Design Officer of MASS Design Group, whose mission is to research, build, and advocate for architecture that promotes justice and human dignity. He leads strategy and design of the 120-person firm, which has projects in over twenty countries that range from design to research to policy—a portfolio that continues to expand the role of design in advancing a more just world. Alan and MASS were awarded the National Design Award for Architecture from the Cooper Hewitt, Smithsonian Design Museum. And the Royal Institute of British Architects awarded Alan an International Fellowship in recognition of his contribution towards the field of architecture.
Dominic Leong
Leong Leong

Founded by brothers Christopher and Dominic Leong, the practice works as designers and thought partners, frequently expanding the role of the architect to integrate design, strategy, and architecture. They believe architecture is an embodied experience as much as a speculative vision. They are interested in how form, organization, and materiality shape our lives and social institutions. They design for sanctuary spaces and new typologies for living, working, and convening. They design buildings, masterplans, furniture, interiors, and exhibitions across a range of geographies from NY to LA and from Europe to Asia. Their approach translates between strategic thinking and material experimentation—from the scale of a stool to the experience of a city.

Geoff Gjertson
UL Lafayette Building Institute

Geoff has been a practicing architect for thirty years in Texas and Louisiana and a professor for twenty years at the University of Louisiana at Lafayette. Gjertson has had the great opportunity to teach every level of architectural design, professional practice, design history, theory, and building systems. His research has focused on the integration of the professional and academic worlds through educational design/build and community service. The Building Institute, which he co-foundedcin 2003 has designed and built over $2 million in projects in Lafayette, Louisiana in support of many under-served communities through Lafayette Habitat for Humanity. In his twenty years of teaching, Geoff Gjertson has mentored over 600 students. Along with Gjertson, six of his past students will present the BeauSoleil Home, MODESTEhouse, 1020house, and Lafayette Strong Pavilion.
CA 2021 Program